HH Princess Lalla Joumala
Morocco Ambassador to the United States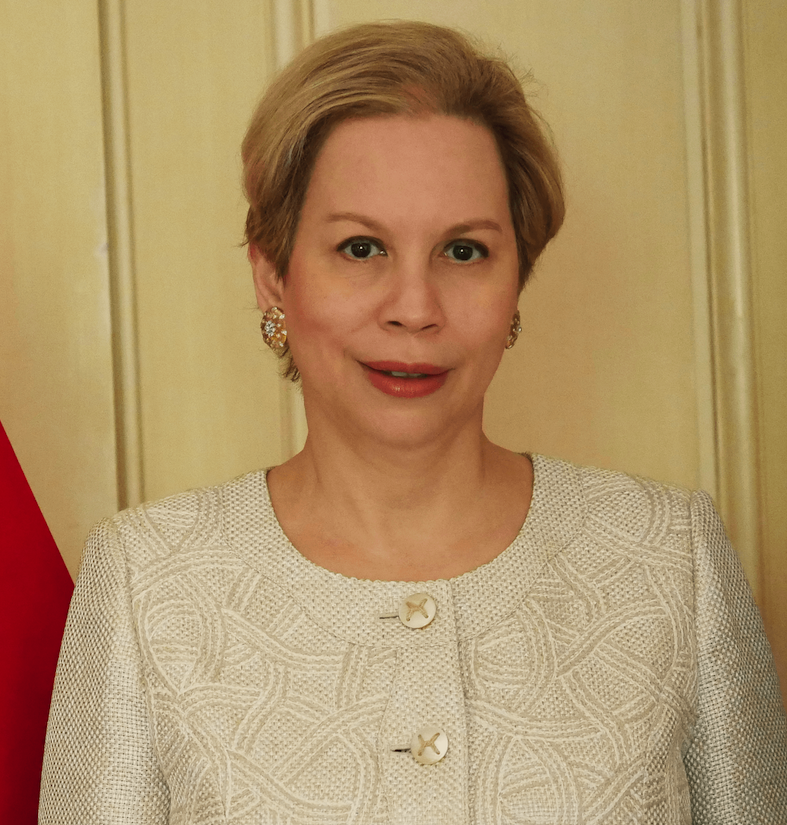 Biography
Her Highness was previously appointed Ambassador of the Kingdom of Morocco to the United Kingdom (2009-2016). In this role, she endeavoured to diversify and strengthen Morocco-UK ties on the political, economic, cultural and security fronts.

Her Highness's contribution to the advancement of the Moroccan-British relationship preceded her ambassadorial appointment. In February 2003, she founded the Moroccan-British Society (MBS), which she continues to preside over. The MBS is aimed at creating opportunities for social, cultural, educational, business and charitable activities and strengthening the 800 years old relation between Morocco and the UK. In this capacity, Her Highness organized, in 2007, the "SACRED Exhibition of Manuscripts of the Three Religions of The Book", under the joint Royal patronage of His Majesty King Mohammed VI and His Royal Highness Prince Philip, Duke of Edinburgh with the British Library. She also set up the King Mohammed VI Fellowship on Moroccan and Mediterranean Studies with Oxford University in 2004.

H.H. Princess Lalla Joumala headed the Delegation of the Kingdom of Morocco to the Special Session on HIV/AIDS at the United Nations in New York in 2001. Previously, she also held an Executive position at Bank Al-Maghrib, Morocco's central bank.

Over the course of her career, she has developed an interest in history and international relations with a focus on inter-faith dialogue and relations between Islam and the West. Her Highness also has a personal interest in music, arts and literature.

Her Highness is also highly engaged in charitable activities. She chairs over the Lalla Hasnaa Orphanage in the city of Casablanca, which shelters an average of 200 abandoned children providing them with education and new foster families when possible.

She obtained a degree in Politics and History from the School of Oriental and African Studies (SOAS) in London. She is fluent in Arabic, English, French and Spanish.

She is married and has one daughter.