Ambassador Michael Herzog
Israel Ambassador to the United States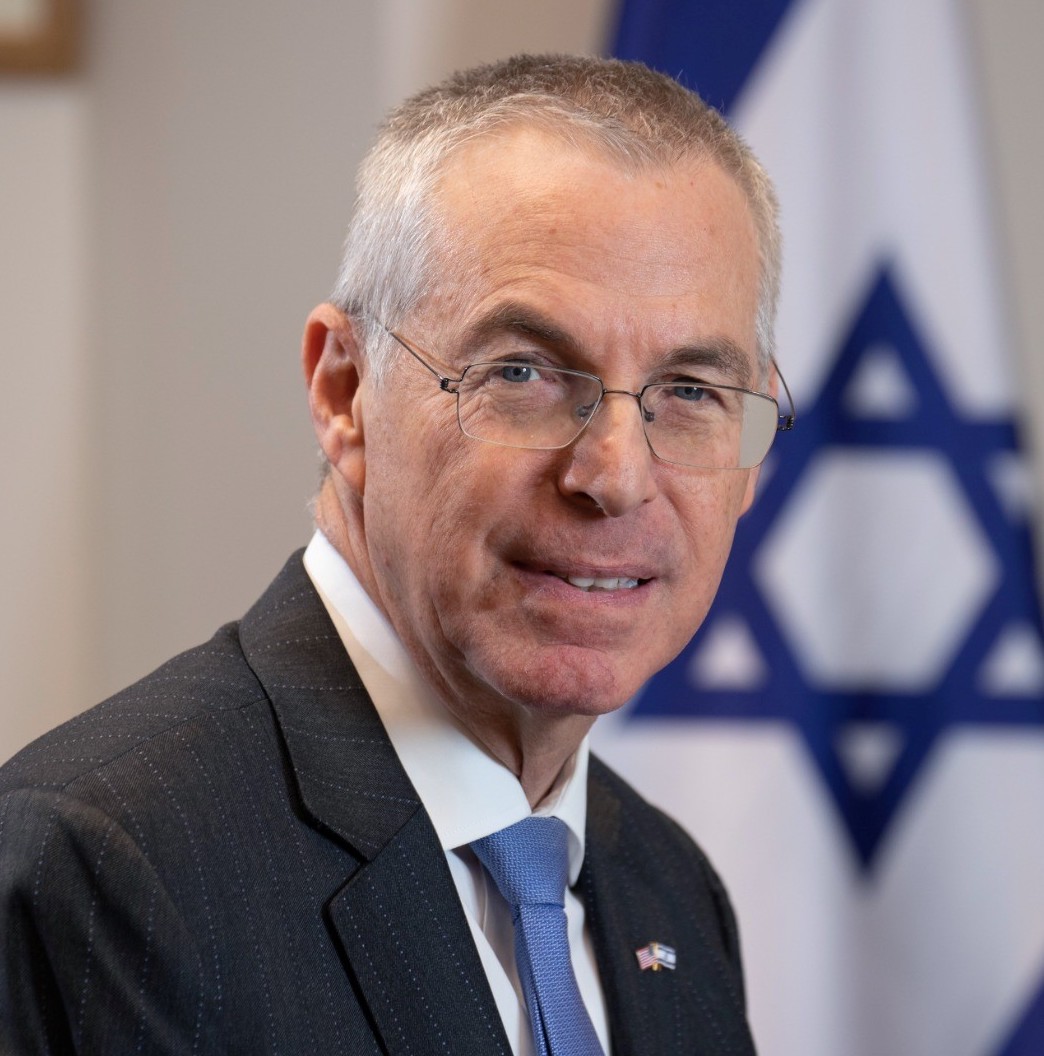 Biography
Ambassador Michael Herzog was appointed Israel's Ambassador to the United States in the summer of 2021 by Prime Minister Naftali Bennett. Ambassador Herzog is a retired IDF Brigadier General and has held senior positions in Israel's Ministry of Defense between 2001 and 2009. During this time, Ambassador Herzog worked with four Ministers of Defense as a Senior Military Aide and then as Chief of Staff. The Ambassador's career has also included service as head of the IDF's Strategic Planning Division (1998-2001), Deputy Head of the Strategic Planning Division (1995-1998), member of the Intelligence Corps (1974-1994), and Infantry Soldier (1973 war).
Since 1993, Ambassador Herzog has played a key role in the Arab-Israeli peace process, participating in most of Israel's negotiations with the Palestinians, Jordanians, and Syrians. In his capacity as a peace negotiator, Ambassador Herzog has participated in the Wye Plantation summit, the Camp David summit, the Taba negotiations, the Annapolis summit, and the 2013-2014 peace negotiations lead by Secretary John Kerry. From 2009 to 2014, he served as special emissary to Israel's Prime Minister in the efforts to relaunch the peace process.
Prior to his nomination, Ambassador Herzog had been an International Fellow at the Washington Institute for Near East Policy and a Senior Fellow at the Jewish People Policy Institute. Ambassador Herzog was also the Director of the Forum of Strategic Dialogue (FSD) where he engaged in consultations between Europe and Israel's top governmental officials and experts in the fields of defense, security, foreign affairs and economics.
Ambassador Herzog is a graduate of the prestigious National Defense College in Israel. He received an M.A. from Haifa University and a B.A. from Hebrew University of Jerusalem. Ambassador Herzog is married to Shirin Herzog, a corporate lawyer, and is a father of two.