Ambassador Abdullah Al Khalifa
Bahrain Ambassador to the United States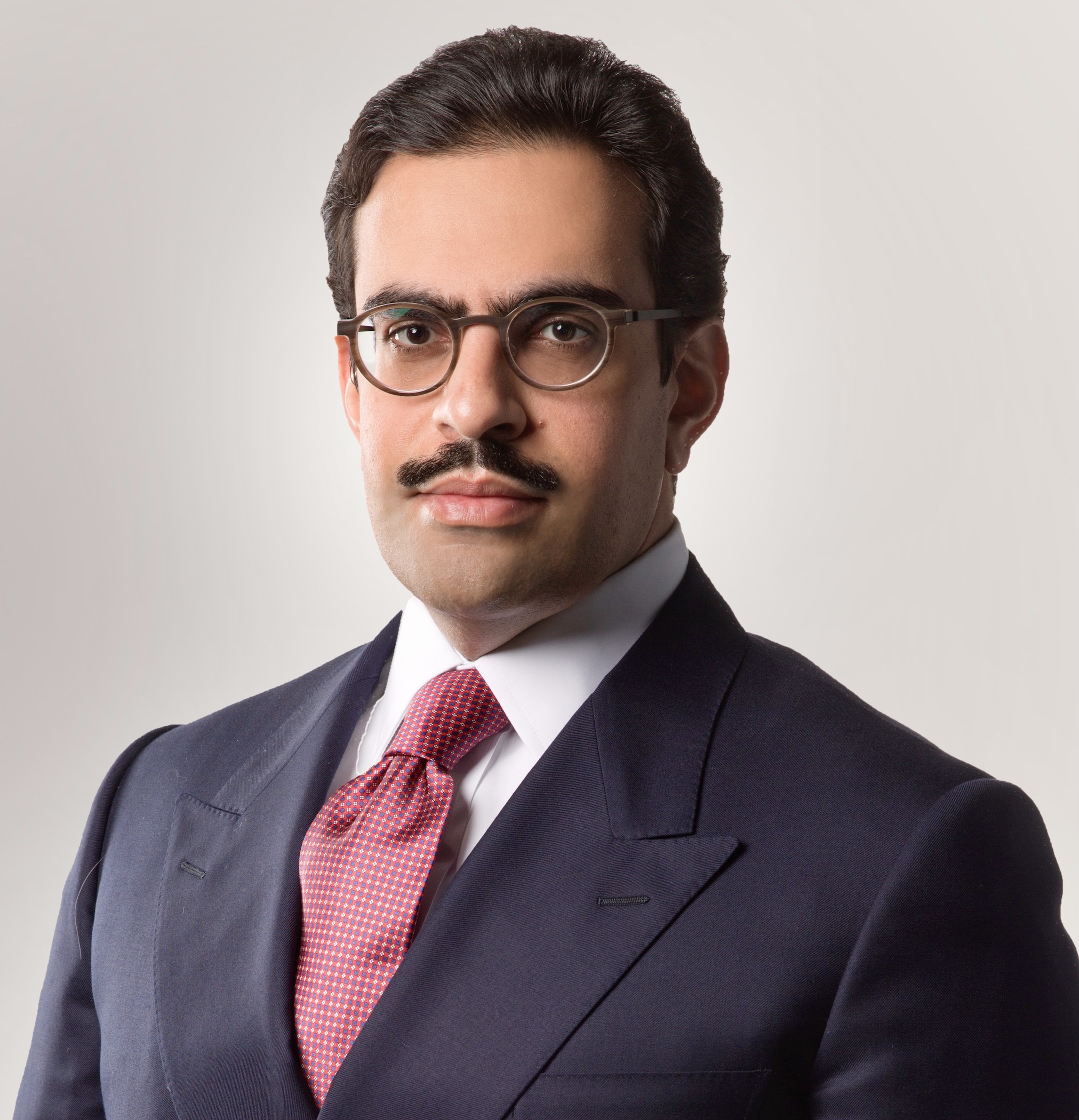 Biography
On June 23, 2017 His Majesty King Hamad bin Isa AlKhalifa issued Royal Decree No. 34/2017 appointing Shaikh Abdulla bin Rashid bin Abdulla AlKhalifa as the ambassador of the Kingdom of Bahrain to the United States of America.
Shaikh Abdulla obtained his Bachelor's Degree from Bentley University. He continued his studies at the same university and received a Master in Business Administration. Shaikh Abdulla attained a certificate from the Harvard Kennedy School focusing on "Innovation in Governance" as part of his executive education program.
Shaikh Abdulla's post-graduate career started at the Royal Court where he worked and oversaw Educational, Medical and Social Affairs.
He then joined the General Organization for Youth and Sports as the Director of Planning and Follow-up and was later appointed Director of Financial and Human Resources.
As part of a collaborative effort between the Kingdom of Bahrain and the United States of America, Shaikh Abdulla launched a partnership between the Governorate and the American non-profit organization D.A.R.E. to develop and deploy an anti-violence and anti-addiction program delivered by trained community police officers in local elementary and secondary schools. The initiative would later transform into a national program sponsored by the Kingdom's National Anti- Drug Committee, on which Shaikh Abdulla serves.
In 2010, he was appointed as Governor of the Southern Governorate of the Kingdom of Bahrain, the largest in size and with the highest potential for development.
Shaikh Abdulla played an active role in drafting the National Anti-Drug Strategy in conjunction with the regional office of the United Nations Office on Drugs and Crime, which was launched in 2016.
Shaikh Abdulla served as a member of the Bahrain Olympic Committee from 2008 and as the Treasurer until 2017.
When he served as Vice President of the Bahrain Olympic Shooting Federation, Shaikh Abdulla formulated the first women's shooting team, competing in the different disciplines locally and internationally. In 2007, he gained continental support to be elected Vice President of the Asian Shooting Confederation.
The Bahrain Weightlifting and Bodybuilding Association was another entity that Shaikh Abdulla chaired until his recent appointment. He, once a g a i n , gained continental and international support to earn posts as the President of the Asian Bodybuilding Federation and the Vice President of the International Federation for Bodybuilding and Fitness.
In 2016, His Majesty King Hamad bin Isa AlKhalifa granted Shaikh Abdulla bin Rashed AlKhalifa an Honorary Distinction Award recognizing his gubernatorial achievements and contributions.
In Oct. 2019 Bahrain Ambassador to the United States, Shaikh Abdullah bin Rashid AlKhalifa, received the 2019 Stevie Award for the personality of the year category, for his role in the founding and development of the of the Maan "Together" program against violence and addiction.