Institute Updates
Abraham Accords Peace Institute's Trade and Investment Forum 2021
December 08, 2021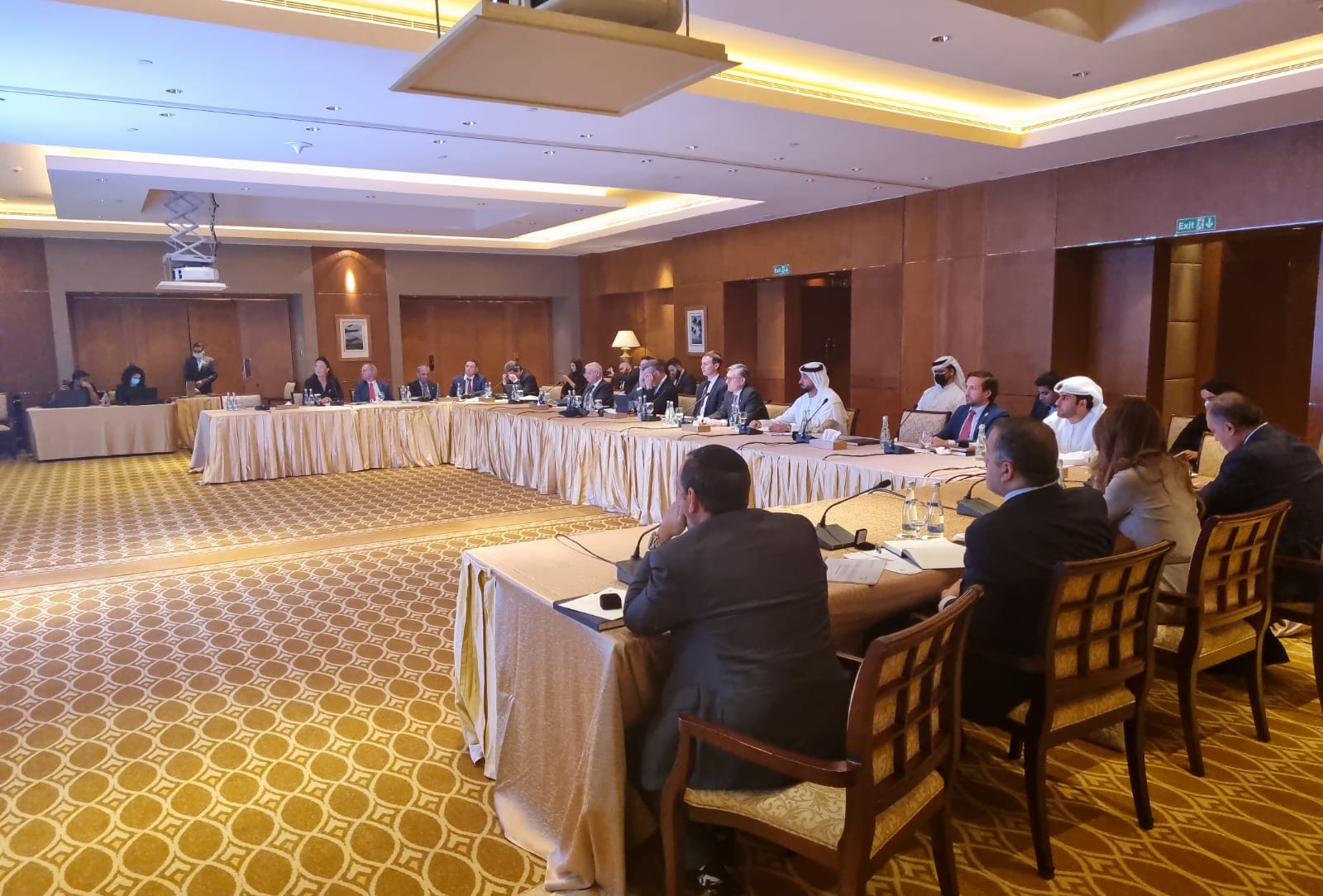 On December 8, 2021, the Abraham Accords Peace Institute (AAPI) convened its inaugural 'Trade and Investment Forum' (TIF), led by Mr. Jared Kushner (Chair) and Mr. Rob Greenway (Executive Director), under the auspices of HH Sheikh Tahnoun Bin Zayed Al Nahyan. The Forum served as a catalyst for accelerating and deepening the economic ties between the countries of the historic Abraham Accords.
The TIF brought together high-ranking officials, investment bodies, business leaders and representatives from the UAE, Israel, Bahrain, Morocco, Egypt, and Jordan to review progress in building economic ties over the past year, prioritize solutions for obstacles to optimal trade, and advance decisions regarding strategic initiatives for the coming year.
During the forum, AAPI presented, for the first time, detailed economic projections and Key Performance Indicators (KPIs) for advancing multilateral and bilateral trade, investment and tourism by 2025. These KPIs were developed by AAPI together with RAND Corporation in collaboration with Accords' member nations.
Among AAPI's key findings and projections:
Since the historic agreements were reached last year, Accords members have concluded over 120 memorandums reducing barriers and establishing new connections, resulting in $1.46 billion in increased trade, a 222% climb year over year despite the impact of the COVID-19 pandemic.
Eliminating remaining trade barriers alone could yield $315 billion and a corresponding increase in Gross Domestic Product for Accords' members ranging from 12-26% over ten years.
The cumulative increase in GDP attributable to expanded trade among the Abraham Accords countries by 2025 could be more significant than has previously been assessed.
The participants discussed advancing strategic bilateral and multi-lateral initiatives in numerous fields to achieve these goals, including infrastructure, logistics, financial platforms, food security, hi-tech, healthcare, energy and cooperative tourism ventures. They established working groups to advance and monitor progress in implementing these initiatives, and agreed to convene a large-scale Trade and Investment Conference in the first half of 2022.
Abraham Accords Peace Institute President and Executive Director Rob Greenway: "Since the historic agreements were reached last year, there has been remarkable progress. Yet we all recognize that there is even greater potential ahead through eliminating trade barriers, increasing investment, and expanding economic connections to European and Asian markets. The Trade and Investment Forum is a key milestone in advancing the strategic vision and potential of the Abraham Accords."