Institute Updates
AAPI and Tel Aviv University Announce Partnership on Research and People-to-People Ties
February 09, 2023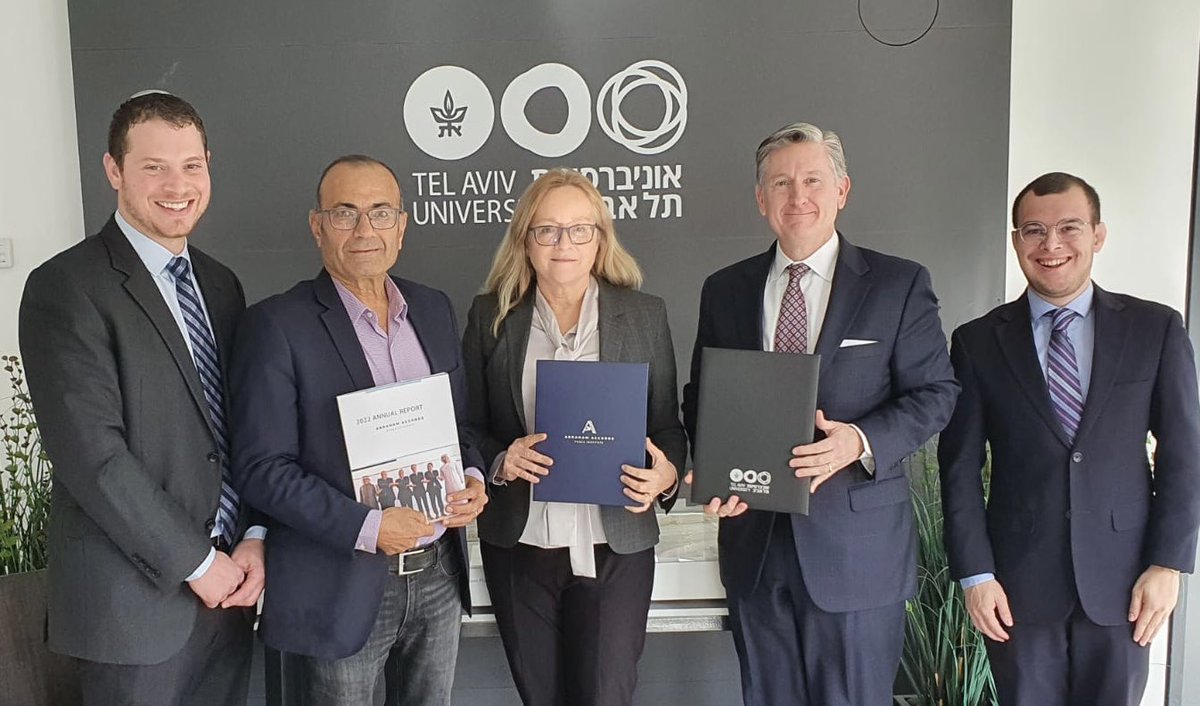 TEL AVIV, ISRAEL – The Abraham Accords Peace Institute is announcing a partnership with the world-renowned Tel Aviv University (TAU) to collaborate on research, academic exchanges, and developing regional dialogues.
AAPI President and Executive Director Rob Greenway said of the partnership, "academic exchanges and enhanced regional dialogue are vital to the continued development and expansion of the Abraham Accords. We are proud to partner with Tel Aviv University, one of the world's most respected universities, to support their initiatives and foster greater people-to-people ties in the region."
###
Learn more about Tel Aviv University's work HERE.